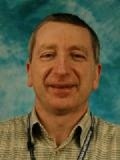 (Philip) Brett Batson, BSc | FREELANCE PROOFREADER
based in Daventry, East Midlands
SPECIALISING IN GENERAL SCIENCE, IT, BUSINESS DOCUMENTS,
PHOTOGRAPHY AND SPORT.
A friendly, affordable and professional service covering business documents, web content, articles, journals, magazines, books, papers, essays, theses, dissertations. This can be undertaken as a straight read (blind) or against copy.
Professional
Strong planning and communication skills
Confidential treatment of all work
Able to work on paper or onscreen/online
Fully conversant with industry-standard markup langauage (BSI 5261 in the UK)
Prompt
Good understanding of meeting deadlines
Up-front agreement on all work
Precise
Quality return on your investment
High quality and accurate work
Trained in proofreading by Chapterhouse Publishing
In order to see how I can help you with your project please contact me via email
Endorsements available on request